Formerly Train Simulation Craftsman
Topic: Welcome!
Railroad Simulation Journal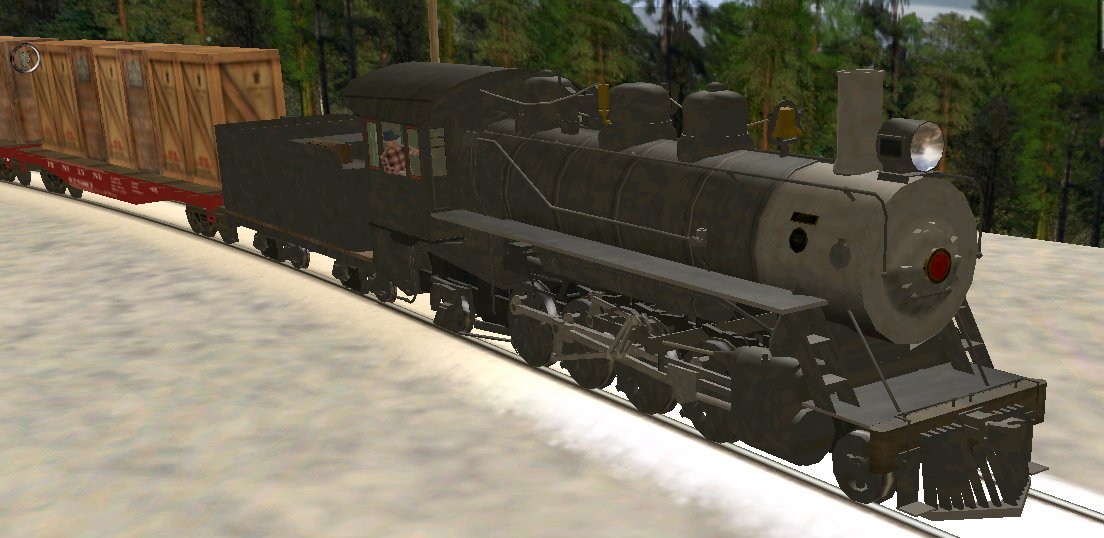 by Brian Eckard
Welcome to the first volume of our brand new Rail Simulation Journal! This blog replaces the Train Simulation Craftsman magazine blog. At the end of 2007 I made a decision that as I move forward with my new life, it was time to put some things from my past behind me. And, I decided that my magazine should be one of those things (from my past) that needs to be retired.
I have also decided to put on hold offering for sale e books containing reprints of the TSC volumes that have appeared in recent years on this blog site. I do intend on making these e books available in the future, but not the foreseeable future. At this point in my life, I don't want to get tied down with running my own business. So, I have decided to put those things on hold until a more opportune time presents itself.
With that said, what is this blog site going to become? And, what does this new name mean? Let's start with the name. During the last quarter of 2007 I started playing around with the idea of changing the name of TSC to something that better reflects what this publication is turning into. I am moving it away from the idea of craftsman projects, and more in the direction of a journal of simulating railroads. This journal will contain my observations, reviews of train sim routes that I have explored, entries on train operations in the real world, articles about my current layout projects, and any article written by you that deals with any aspect of virtual railroading. The reason it will contain observations about real railroading, is because that is what we are trying to simulate. So it is appropriate that we include articles on how the prototype railroads run their operations. Can there be any articles on model railroading? Yes! After all, if you think about it, model railroading is also simulating a real railroad. One medium is using scale models, and the other is using virtual scale models on a PC. It is my opinion that there is no difference in modeling in either environment.
I started to think about what kind of name I should use for my new direction. There are obvious ones like Virtual Railroad xxx. I decided against using the term virtual railroad or virtual railroading in the title because I felt it would make my publication title too close to my good friend's name of his web site and e-publication, Virtual Railroader. I then started to play around with Train Simulation. I concluded that using those terms in my new title would be too close to Train Simulation Craftsman. This is a new direction and I wanted to get away from names that sounded similar to the previous publication.
So, I started to play around with the idea of Railroad Journal, or Rail Simulation. The problem with Rail Simulation is that there is a new train simulator on the market called Rail Simulator. Again, too close for comfort in my book. I liked the word journal being in the title, and we are simulating railroads. So after some reflection on using these words together in a title I have decided that the new name should be Railroad Simulation Journal. I think this title expresses well the intent of this blog—that is, to journal our experiences in the fascinating world of virtual railroading.
There will be no more magazine issues in our publishing model. Each year we will add another volume to our collection. These volumes will be archived into e books that will be made available on the Stuck Junction web site at no charge-- giving me a reason to keep the business site open even though it will technically not be operating. Remember, I want to keep the business in view for possible start up at some point in the future.
Since there are no magazine issues, the articles and journal entries will appear as they are written by me, or received from you. So, I would suggest (if you haven't done so already) using the RSS feed to notify you whenever a new posting is made on this site.
Join me in saying good bye to a trusted friend, Train Simulation Craftsman. It had a good run from its promising beginning back in 2002 to its rebirth in 2004 to its retirement at the end of 2007. It's time to change trains and begin a new journey. I hope you will come along for the ride, and visit here often! --Brian
Posted by woodbrdge at 2:19 AM PST
Updated: Wednesday, 27 February 2008 7:38 PM PST