Prototype Action
Topic: Prototype RR
Adventure at Steam Town
by Brian Eckard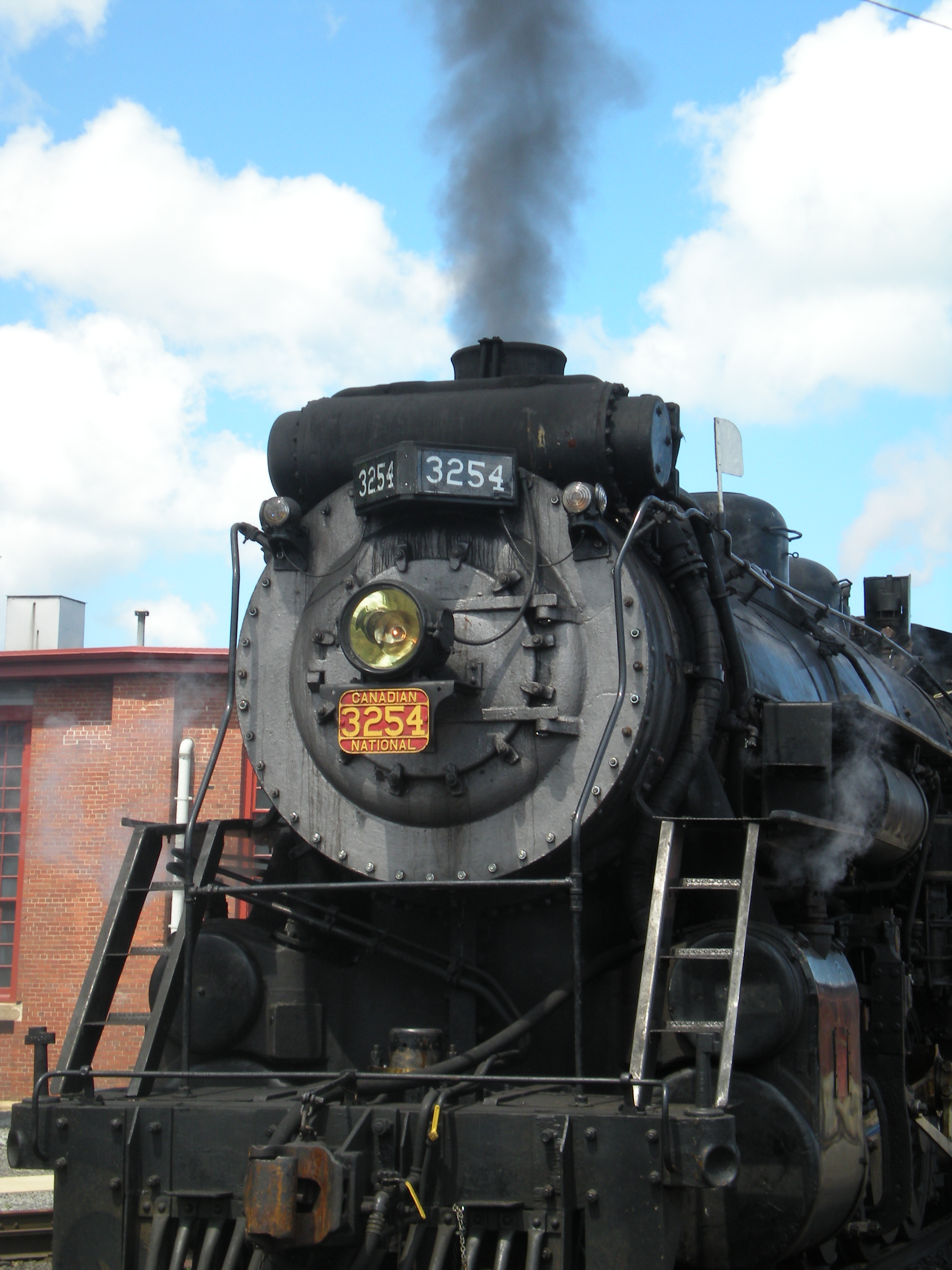 Nestled in the hills of Scranton is a wonderful museum of old railroad equipment and working steam engines. It's Steam Town. A special place that restores these hissing, chuffing giant machines of long ago. Last June, on a trip to Maryland to see my boys, I took them to Steam Town for a weekend of adventure. Watching my sons climb on these old locomotives and explore the equipment on display brought back so many memories of my childhood and the railroad adventures that my father took me on.
Steam Town is located in Scranton, PA in the old Lackawanna railroad yard that dominates that city. The yard is crowded with all sorts of old railroad equipment in various stages of repair and restoration.
Scranton's Steam Town occupies the old Lackawanna yard. When you enter the park you immediately see steam locomotives that have been restored on the exterior. Some of these you can climb up into for pictures.
We purchased our tickets for the day, which included a short excursion behind one of their operationally restored steam locomotives, plus access to the freight yard, that is packed full of old rusting railroad equipment awaiting the restorer�uro;™s touch, access to the round house, which has both exhibits, and a working maintenance shop where the operational locomotives are kept in running shape. This is also where the restoration work is performed on steam locomotives fortunate enough to be chosen to be brought back to life like a Phoenix, rising above the ashes of non-use and abandonment.
Our first activity was to explore the museum, that provided a brief history of the Lackawanna railroad. It contained many photographs of the early days, and pictures of the ruin and devastation after the railroad abandoned the facilities that Steam Town now occupy. It was interesting to see how the area was transformed when the Steam Town museum was built, and many of the railroad facilities were restored. Next, we went to the turntable area, where there is a small collection of restored locomotives and rolling stock. We walked around the equipment and headed over to our excursion train to board. The ride was brief, but fun. It brought back a flood of memories of steam train rides in the past, with the smell of coal smoke and the hiss of steam.
After the ride we took a tour of the shops where these once mighty and majestic beasts of burden are restored. The relics of steam locomotives are stripped down to their very core and then caringly rebuilt into working locomotives that will one day see the rails once more.
Our trip to Steam Town was a fun adventure that my boys and I enjoyed. It was a great time to spend with my family, my boys, and a hobby that has always gripped me with excitement and joy. If you are ever in the Scranton area, Steam Town is worth time to go visit.
Posted by woodbrdge at 4:45 AM PDT
Updated: Monday, 21 September 2009 5:04 AM PDT